SAVE YOUR OWN ANIMAL BY PROVIDING ALL THEIR NECESSARY VACCINES!
RABIES VACCINE IS REQUIRED BY LAW, HOWEVER YOUR ANIMAL NEEDS MORE THEN JUST A RABIES VACCINE TO STAY HEALTHY AND COULD SAVE THEIR LIFE!
RESOURCES TO AFFORDABLE MEDICAL CARE, VACCINE, AS WELL AS SPAY AND NEUTER CLINICS IN YOUR AREA BELOW
​ INFORMATION ALSO IN REGARDS TO THE NECESSARY VACCINES AND PREVENTATIVES YOU NEED FOR YOUR PET!


Before getting a pet, please be sure you can afford a new pet? Are you ready for the responsibility of a LIFETIME COMMITMENT! Pets are not disposable objects, rather a part of your family. Are you ready for the cost and responsibility? You might want to read the article below before you adopt: 2017 COST GUIDE FOR PET OWNERSHIP: www.thesimpledollar.com/pet-cost-calculator/PROVIDING FOR PAWS COMMUNITY OUTREACH
(FOOD SERVICES FOR LOW INCOME FAMILIES AND OTHER SUPPLIES FOR OUTDOOR ANIMALS)

Dr. John Hermann-Mobile Vet Clinic ( DOES ALL VETTING BESIDES SURGERIES)

Does all vetting however does not do surgeries
No Appointment Need-First Come First Served
Please see his schedule at the below website. Open 7 days a week up to 2 clinics per day!
Office exam $21.00, which is waved if only getting animals yearly vaccinations and heartworm testing.

http://www.mobilevetclinic.biz/Schedule/

Michigan Humane Society Free Pit Bull Spay & Neuter, Vaccines and Heartworm Testing
(SPAY OR NEUTER, VACCINES, HEARTWORM TEST FREE WITH MHS VOUCHER APPROVAL FOR PIT BULLS ONLY!)
Administrative Office:
Michigan Humane Society
30300 Telegraph Road
Suite 220
Bingham Farms, MI 48025-4507
Phone: 248.283.1000
Fax: 248.283.5700
http://www.michiganhumane.org/pet-care/veterinary-services/free-pit-bull-spayneuter.html?referrer=https://www.google.com/
​ALL ABOUT ANIMALS (SPAY OR NEUTER, VACCINES, HEARTWORM TESTING)23451 Pinewood Street, Warren, MI 48091586-435-1745http://www.allaboutanimalsrescue.org
THE PAWS CLINIC (SPAY OR NEUTER, VACCINES, HEARTWORM TESTING)
21210 Goodard Road, Taylor, MI 48180

313-451-8200_
http://www.thepawsclinic.com/
HUMANE SOCIETY HURON VALLEY (GREAT PRICES FOR SURGERIES!)
3100 Cherry Hill Rd. Ann Arbor, MI 48105

734-662-4365
http://hshv.org
Tailwaggers 1990 (SPAY OR NEUTER, VACCINES, HEARTWORM TESTING, DEWORMING, PREVENTATIVES AND FOOD PANTRY)
28402 5 Mile Rd,, Livonia, MI 48154
734-855-4077
http://www.tailwaggers1990.org/
Dog Aide (COMMUNITY OUTREACH ORGANIZATION)
511 RIGGS ST., FENTON, MI 48430
313-744-6DOG
http://http://www.dogaide.com/
CAPITAL AREA HUMANE SOCIETY (SPAY AND NEUTER CLINIC)
5919 S Cedar St., Lansing, MI 48911

517-908-0756http://www.cahs-lansing.org/C-SNIP (SPAY AND NEUTER CLINIC)

1675 Viewpond SE, Kentwood, MI 49508

616-455-8220http://www.csnip.org/
Kalamazoo County Humane Society
4239 S. Westnedge Avenue, Kalamazoo, MI 49008

269-345-1181http://www.kazoohumane.org/
WEST MICHIGAN (SPAY AND NEUTER CLINIC)
6130 Airline Road, Fruitport, MI 49415

231-366-7067http://www.wmspayandneuter.org/
Humane Ohio (Spay/Neuter Clinic)
3131 Tremainesville Rd., Toledo, Ohio 43613
419-266-560
​
http://www.humaneohio.org/
Community Cats Help for Trap Neuter & Release Programs, also known as TNR
Michigan Humane Society TNR Program
http://www.michiganhumane.org/get-involved/volunteer/trap-neuter-return-program.html?referrer=https://www.google.com/
Voiceless MI (Ingham and Eaton County)
http://www.voiceless-mi.org/tnr/?gclid=CMn-uKD24c8CFYU2gQod9QsIQg
All About Animals
http://www.allaboutanimalsrescue.org/stray-cats/
Humane Society Huron Valley
http://www.hshv.org/site/PageNavigator/services/tnr.html
FACTS OF WHAT YOUR DOG/PUPPY OR CAT/KITTEN NEED TO STAY HEALTHY!
Definitions:Rabies
: An acute viral disease of the central nervous system-often can be fatal.
This vaccine is required by law to have.

Given in 1 year or 3 year series. Your animal must receive a 1 year Rabies vaccine prior to receiving a 3 years rabies.
DHPP OR DHLPP IS A TERM KNOWN TO A VET OR VET TECHNICIAN, THAT IS ALSO CALLED A DISTEMPER VACCINE. WHICH HAS THE FOLLOWING VACCINES IN THE SHOT: (THIS VACCINE SHOULD BE GIVEN YEARLY!)(D)
Stands for Distemper, which is an airborne viral disease of the lungs, intestines and brain.
Canine distemper is a contagious and serious viral illness with no known cure. The disease affects dogs, and certain species of wildlife, such as raccoons, wolves, foxes, and skunks. The common house pet, the ferret, is also a carrier of this virus. Canine distemper belongs to the
Morbillivirus
class of viruses, and is a relative of the measles virus, which affects humans, the
Rinderpest
virus that affects cattle, and the
Phocine
virus that causes seal distemper. All are members of the
Paramyxoviridae
family. Young, unvaccinated puppies and non-immunized older dogs tend to be more susceptible to the disease.
(H)
Stands for Hepatitis, which is a viral disease of the liver.
Ingestion of urine, feces, or saliva of infected dogs is the main route of infection. Recovered dogs shed virus in their urine for ≥6 mo. Initial infection occurs in the tonsillar crypts and Peyer patches, followed by viremia and disseminated infection. Vascular endothelial cells are the primary target, with hepatic and renal parenchyma, spleen, and lungs becoming infected as well. Chronic kidney lesions and corneal clouding ("blue eye") result from immune-complex reactions after recovery from acute or subclinical disease.
(P)
Stands for Parainfluenze, which is infectious Bronchitis
The
parainfluenza virus
is often referred to by other names, such as canine influenza virus, greyhound disease and race flu. This virus used to affect only horses and is believed to have adapted to become contagious to dogs as well. Currently, no other species are at risk of this particular strain of the virus. Parainfluenza virus is easily spread from dog to dog and causes symptoms which may become fatal. The highest instances of this respiratory infection are seen in areas with high dog populations, such as race tracks, boarding kennels and pet stores, but it remains highly contagious to any dog of any age. Symptoms of
parainfluenza
virus include many general symptoms seen in other infections, viruses and diseases. Symptoms can vary in intensity and commonly affect younger puppies and aging dogs the worst. This virus is commonly mistaken for kennel cough, as the symptoms between the two are similar. It's important to keep in mind that kennel cough usually produces no additional symptoms, other than the cough. Symptoms to look for when parainfluenza virus is suspected are as follows:
Dry or hacking cough that may worsen with activity
,
Fever, Difficulty with breathing, wheezing, Runny nose. Sneezing, Runny eyes, eye inflammation or conjunctivitis, Possible pneumonia with depression, loss of appetite and lethargy
(P)
Stands for Parvovirus, which is a viral disease of the intestines.
Highly contagious and deadly disease that affects mainly puppies, however also can affect adult dogs that have not been vaccinated properly. The virus can be cared on clothing and shoes and transferred into your home by you. Some animals can have the virus with no symptoms before and after they are sick with the virus, shedding the disease to carry from one animal to another, even by a person on their clothing. We see and get 100's of calls a year on animals needing help for this disease.
(L)
Stands for Lepto, which is a bacterial disease of the urinary tract.
Most animals can get this from rats in the yard or around their food, or from stagnant water. Lepto can be transmitted to humans if in contact with the animal and their food or water dishes. It will affect the kidney's and liver of the animal and they will eventually die from the disease. A common sign of Lepto is a yellowing color to the animals body, gums and whites of the eyes.
**PLEASE NOTE: A Lepto vaccine is given separately and is know as a DHLPP when included in the distemper vaccine. Lepto vaccines can cause an adverse reaction to small breed dogs sometimes, which is why it isn't included in the overall serious of the distemper vaccine. You must ask for it to be included if you opt to get this vaccine. Please ask your veterinarian as to how you can avoid an adverse reaction if you would like your small breed pet to get this vaccine. Normally the vet will recommend a dose of Benadryl 2 hours prior to administering the vaccine and again 2 hours after the Lepto vaccine is given.**
OTHER VACCINES:
Corona
: A viral disease of the intestines (optional)
Boratella
: A bacterial infection of the upper respiratory system also known as Kennel Cough.
This is like a common cold to humans, however can become deadly if goes untreated and turns into further complications in the lungs. The vaccine prevents 18 or so strains out of hundreds of strains of the virus and your dog doesn't have to be boarded to get this disease. (optional) Highly recommended for dogs that are kenneled frequently and should be given every six months if kenneled often with groups of other dogs.
Lime:
A vaccine given to avoid tick born illnesses that could potentially kill your pet if bitten by a tick. (optional) (SEE MORE
INFORMATION
​ABOUT TICK BORNE ILLNESSES UNDER MONTHLY PREVENTATIVES)
Canine influenza:
is an important respiratory disease for socially active dogs. CIV H3N2 just recently emerged in the Chicago outbreak of 2015. This virus is of avian origin and not related to the earlier CIV H3N8 virus, which is of equine origin. Therefore, dogs at risk should be
vaccinated
against both viruses. In 2016 Michigan also had cases of the CiV H3N2 therefore we highly advise this vaccine be given every spring now due to the higher amount of cases being seen. (optional)
Please see schedule below as to when to have vaccines completed as a puppy or kitten and then yearly afterwards.
MONTHLY PREVENTATIVES!
IT IS IMPORTANT TO KNOW ABOUT THE # 1 KILLER OF MOST DOGS, AND THAT IS HEART WORM DISEASE! THE SILENT KILLER!Did you know that just one mosquito bite could kill your dog if not on heartworm preventative?
Heartworm is given to the dog through a mosquito bite, then the mosquito implants the parasite into the blood stream.
The definition of heartworm in medical terms:
Heartworm disease
or dirofilariasis is a serious and potentially fatal
disease
. It is caused by a blood-borne parasite known as Dirofilaria immitis. Adult
heartworms
are found in the heart and adjacent large blood vessels of infected
dogs
. Rarely, worms may be found in other parts of the circulatory system.
GIVING HEARTWORM PREVENTATIVE MONTHLY WILL NOT ONLY SAVE YOUR DOG, IT IS CHEAPER TO PREVENT THAN IT IS TO TRY AND TREAT IT! Heartworm preventative should start as soon as your puppy has its first serious of vaccines. (SEE VACCINE SCHEDULE BELOW)
If your dog should be infected with heartworm when you test it, please speak to your veterinarian about low cost ways to treat the disease other than costly injections. Our organization uses what we call the "slow kill" method of treatment when we get animals in rescue with the disease or assist our outreach clients who's dog may have it. We treat by pre-treating with Doxicycline and give them two heartguard per month for 10 months under close monitoring of our veterinarian. So far most all have tested negative after ten months of treatment. This is a more cost effective way to treat and much safer for the animal then injections. Again, please consult your veterinarian or more than one veterinarian to know the best course of treatment since there are different moderation of the amount of infection for this disease as well as how much the disease has affected the heart. Many veterinarians still believe in using the injections as the only course of action to treat. However, since this is a newer method of treatment, it is more likely most vets have not used this method of slow kill and have not seen enough positive results in using this way to treat. Again, we ask you consult with a veterinarian for advise as to the best course of treatment and advise your veterinarian if the injection method is to costly for you and other methods of treatment that will cure your animal of heartworm, in the most cost effective way.
FLEA & TICK PREVENTATIVES
Fleas not only cause a dog or cat to become anemic which can cause death, your animal could in fact be allergic to a flea bite. To avoid these complications it is important for your animal to get monthly flea medications. Tapeworm is given to a dog only by flea infestation and with cats as well. Cats will re-infest with tapeworm by another cat from bedding and grooming one another. If you dog or cat has had fleas, please consult your veterinarian on how to rid your animal from Tapeworm.
Ticks cause deadly tick born illnesses that also can be deadly over a period of time.
In addition to
Lyme disease
, ticks also carry
ehrlichiosis
,
anaplasmosis
,
Rocky Mountain spotted fever
and others. There's simply no way for pet owners to tell if a tick is carrying disease or not, and it only takes one tick bite to infect your dog. Also, some ticks are known to carry more than one of these diseases, which can lead to multiple infections, or coinfection. What's common among all vector-borne disease, however, is that symptoms can be vague and difficult to recognize. Often many pet owners don't know their dog is suffering from a debilitating tick disease until it's too late.Humans and other non-canine family members can also become infected with the same tick-borne diseases as dogs. These cross-species diseases are known as zoonotic. So, if you
live in an area with ticks
or if you've ever found a tick on your dog, you should also be sure to check yourself and
your family
.Learn more about
Lyme disease
,
Ehrlichiosis
,
Anaplasmosis
,
Rocky Mountain spotted fever
,
Hepatozoonosis
,
Babesiosis
.
As with heartworm preventatives, it is cheaper to prevent then it is to treat for these illness caused by fleas and ticks, which is why it is imperative to give your animals flea and tick medication at least during months that are warmer in weather and above freezing outside. Fleas, once in your home take 8 months of treatment to rid them from your home due to egg hatching cycle and will live off of you and your pets while your home is being treated.
​Intestinal Parasites
Deworming:
Deworming your dog as a puppy is very important since these parasites can take away from your animals nutritional needs as well as cause diarrhea and blood in the stools. Deworming process should start as early as 4 weeks of age with Strongid. A second Strongid should be given again at 6 weeks of age. If your dog has never been checked for intestinal parasites a stool sample should be taken to your vet and appropriate treatment plan should be administered. Your veterinarian will call you with additional medications to give depending on the types of parasites found in your puppy/dog or cat/kitten. Keeping your animal on heartworm preventative will help avoid your dog from getting re-infected from intestinal parasites. Tapeworm is given to a dog only by flea infestation and with cats as well. Cats will re-infest with tapeworm by another cat from bedding and grooming one another. If you dog or cat has had fleas, please consult your veterinarian on how to rid your animal from Tapeworm.
​Order of the vaccine series for puppy vaccines, deworming and preventatives:
Deworm puppy with strongid at approximately 4 weeks of age
1st serious
DHPP at
6 weeks of age
+ 2nd strongid for deworming
(Plus start preventatives
monthly
. This should include Flea and Tick as well as Heartworm preventatives)
2nd serious
DHPP at
8 weeks of age
+ stool sample provided (if stool sample comes back with other parasites besides round worm, other medications besides a strongid medication may be necessary)
***First two vaccines for puppies at 6 & 8 weeks are parvo and distemper prevention since this is most common diseases in puppies.****
ADULT SERIOUS OF VACCINES:
3rd serious
DHLPP, Corona, Lime and Boratella at
10 weeks of age4th serious
DHLPP, Corona, Lime and Boratella at
13 weeks of age5th serious
DHPP + Rabies (1 year) at
16 weeks of age
Canine Flu vaccines are normally offered in the spring and fall of each year and are being given more frequently now that the canine flu is affecting more and more animals each year, some leading to death of the animal.
​
ALL VACCINES CANNOT BE ADMINISTERED PRIOR TO 2 WEEKS APART OR WAIT LONGER THAN 4 WEEKS APART. At 7 To 12 Months of age your dog should be tested for Heartworm. However, if on preventative monthly, should test negative. You must test your dog yearly in order to get your prescription for your preventative medications. The manufactures of heartworm preventatives will not back their product and pay for treatment if you cannot provide proof of yearly testing and the purchase of your preventatives each year, so keep your records!YEARLY SCHEDULE:HEART WORM TEST
RABIES EITHER 1 TIME YEARLY OR EVERY 3 YEARS AFTER 1ST TIME GIVEN. Rabies is required to be given by law.
DHPP OR DHLPP
TO BE DONE EVERY YEAR (lepto is not recommended for small breed dogs because they tend to have reactions to the vaccine)
CORONA
TO BE DONE YEARLY (OPTIONAL)
LIME
VACCINE TO BE DONE YEARLY TO PREVENT TICK BORN ILLNESSES AND HIGHLY STRESSED IN GIVING IF LIVING IN WOODED AREAS. HOWEVER, THE TICK POPULATION HAS BEEN SEEN GROWING IN OTHER SUBURBAN AND URBAN AREAS, EVEN IN AREAS THAT DO NOT HAVE HEAVILY WOOD SITES.
BOARDATELLA
TO BE DONE YEARLY OR EVERY 6 MONTHS IF AT BOARDED OFTEN.
PLEASE NOTE THE FOLLOWING:
Canine Flu vaccines are normally offered in the spring and fall each year and are being given more frequently now that the canine flu is affecting more and more animals each year, some cases leading to death.
HEARTWORM TEST YEARLY IN ORDER FOR YOUR PREVENTATIVES TO GUARANTEE THEIR PRODUCT AND RENEW YOUR PRESCRIPTION!
---
Cat/Kittens work much like dogs and puppies do with a few different types of vaccines. Although it is rare to see heartworm in cats or humans, it is possible for both to become infected with the parasite. Fleas and Ticks, as well as intestinal parasites are not any different for a cat then they are for dogs, therefore the above information for dogs in regards to flea, tick and heartworm are the same as it is for a cat or kitten.

Definitions:
Rabies: An acute viral disease of the central nervous system-often can be fatal. This vaccine is required by law to have.
Given in 1 year or 3 year series. Your animal must receive a 1 year Rabies vaccine prior to receiving a 3 years rabies.

RCP - (DISTEMPER) Vaccine that covers viruses and bacteria responsible for upper respiratory and gastrointestinal infections.
​
FELV - (LEUKEMIA) Feline leukemia is a retrovirus that causes suppression of the immune system, impairing a cat's ability to fight infections. It may also cause anemia, leukemia and some forms of cancer. It is a contagious disease spread from cat to cat by blood and saliva. The most common method of spread is by bite wounds.

VACCIATION SCHEDULE FOR KITTENS
8 Week: RCP VACCINE & PROPHYLATIC DEWORMER
12 Weeks: RCP VACCINE & FELV VACCIE & PROPHYLATIC DEWORMER
16 Weeks: .RCP VACCNIE & FELV VACCINE & RABIES VACCINE
ALL KITTEN VACCINES SETS ARE TO BE ADMINISTERED NO SOONER THAN 2 WEEKS- NO LATER THAN 4 WEEKS APART

7-9 MONTHS: FIRST HEARTWORM TEST (OPTIONAL)

YEARLY SCHEDULE
RCP
FELV
RABIES…..YEARLY OR EVERY THREE YEARS AFTER 1ST ANNUAL BOOSTER
HEARTWORM TEST…..OPTIONAL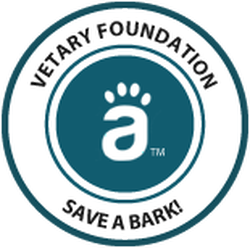 ---