Help us to help those without a voice today!


`

100% Of ALL DONATIONS GO DIRECTLY TO ANIMALS IN NEED

When you donate - YOU save lives.
Help us help them.
Please Donate today!

When you decide to click that button and donate you're literally saving lives. We can not do this without the funds to support our efforts. Animals would be left without care if not for the support of our community and friends. We really do have the best supporters and we appreciate everything you do for our animals.

Please remember all donations go directly to our animals. We are a non-profit rescue and pet outreach program that is run completely by volunteers. So when you donate you know that every dollar goes directly to care of our animals and pets in need.


---
Latest News from Providing for Paws


Stop by and visit us from 10:00am to 3:00pm on Saturday June 10, 2017 in the Kroger parking lot in the farmers market area, for the Downtown Garden City Flea Circus! This Kroger is located on the Northeast corner of Middlebelt Road and Ford Road. We will have some of our adorable adoptable animals along with some items for sale.
---
Meet Your Bestfriend at the Zoo!!!
Hosted by: Michigan Humane Society and The Detroit Zoo!

​Providing For Paws will be at the Detroit Zoo on Saturday, May 20th from 10:00 am until 5:00 pm!!!!!

The animals above are some of our pups that will be up for adoption!!!!

Arrow, Jana and Oscar are all sponsored by a PFP supporters to an APPROVED ADOPTOR!!!

There will be over 42 different rescues coming together to help dogs and cats find their FOREVER home!!!!

Come join us at Chili's Providing for Paws Give Back Event on May 18th from 11:00 am through 11:00 pm at the Chili's Restaurant located at: 41680 Ford Road, Canton, MI 48187. Chili's will donate 20% of your bill to Providing for Paws if you bring the attached flyer in with you from this link on Facebook: ​

www.facebook.com/events/641069392752501/?active_tab=discussion

7th Annual Bugaboo Whitt Memorial Bowling Fundraiser to Save Animals!
June 10, 2017 from 6:00 pm to 10:00 pm
at:
Bowl One Lanes
​1639 East 14 Mile Road Troy, MI 48083


Welcome to our 7th bowling fundraiser. We hope you will join us for raffles, 50/50. mystery, strike ball, pizza, pop and a great time all to save animal lives through TEAR, local shelters and rescues.We will have a great aray of prizes from liquor to Tiger tickets, we plan on having a Firekeepers raffle with a nights stay and $100 cash, there will be a 52 card raffle for a flat screen HDTV, 50/50 is always a huge hit, we will have a $25 Visa card for mystery and one for strike ball.Tickets are $35 at the door per person but if your pre order your tickets you will be entered to win 2 tickets to a Tiger game and your ticket price will be $25, that deal is ONLY for pre orders, at the door sales will pay normal price and NOT be eligible for the Tiger tickets.Your ticket price will include 3 games of bowling, 2 slices of pizza, pop and shoe rental. Cash bar will be open.100% of the money raised, minus the alley fee will be split between TEAR fund, a 501(c) (3) registered non profit that helps pet owners pay for care when they can not afford the total cost, Providing for Paws a local rescue to help cover vet bills and The Buster Foundation, also to help cover vet bills.If you plan on coming PLEASE join the event, we will need a accurate count for food purposes. . We will also need to know who you would like to be on a lane with, anyone not letting us know may end up with folks you do not know.Sign up Today and join us for what has proven to be the funnest night of spring, don't miss out on all the great fun and prizes, join today.

Get you tickets here:

www.eventbrite.com/e/7th-annual-bugaboo-whitt-memorial-bowling-fundraiser-to-save-animal-lives-tickets-30782799181

Adoptable Catof the MonthAnnabelle

Annabelle's Info...

I am already spayed, up to date with shots, good with kids, not good with dogs, and good with cats.Annabelle's Story...

Miss Annabelle is a sweet, pretty, and petite lil lady, with a purr that is far bigger than she is lol!
As sweet as she is, Annabelle tends to be a shy gal when you 1st meet her, but once she warms up to you, she prefers not to share your attention hahaha! This sweet gal would do best in a home with either 1 other cat, or by herself, because that's when her true loving personality shines through. This tiny lady would love it if you consider her to be your new family member.
Fill out our Adoption Application Today!! Adoption Application: http://providingforpaws.org/adoption-and-foster-forms.html






---

Adoptable Pup of the month Diamond AKA Luna's Info...I am already spayed, housetrained, up to date with shots, good with kids, good with dogs, and not good with cats.
Diamond AKA Luna's Story...

I was born March 5th 2014 and now weighing in at 68 lbs . I'm hoping my perfect forever family will find me soon - i have been waiting a long time. I live with an awesome foster family, loving people that take great care of me. I live with fun foster dog siblings and my foster family have kids that come over to visit and play.

I'm the little tom boy in my family. I like to wrestle and romp . Playtime is my favorite time, but when it's time to relax and snuggle count me in! I've learned all the important stuff too; going potty outside makes my family happy, walking nice on leash gets me extra time outside and trotting next to my foster mom's bike gives her the exercise time she wants.
If you would like to be greeted at the door with a toothy smile and unconditional love I'm ready to be your baby girl. Go to providingforpaws.org and complete an adoption application. Diamond's adoption fee is $250, she will is up to date on all vaccines. micro-chipped, spayed and heartworm negative.Adoption Application: http://providingforpaws.org/adoption-and-foster-forms.html

Foster Homes Needed

---

Rozzie was saved because a foster home was found for her in her desperate time of need. She was found as a stray, starving and cold in the city of Inkster. Clearly dumped with her long nails, we could tell she had not been on the streets as those who grind their nails from walking on cement for a long period of time. Obviously used for breeding with her teets being stretched as far as they could possibly be. She also suffered trauma to the right side with a ruptured ear drum on the right and an eye that is blind. Without having a home to go to, Roz may have ended up in a high kill shelter and likely euthanized. Thanks to our already maxed foster home, she was given a place to get her proper feedings every two hours, lots of love and TLC, while she gained back her strength. Because we are a no kill rescue, we do not euthanize for space as shelters sadly often have to do. We take only what we have room to take. Therefore, without foster homes to help us, more dogs like will likely have to die by having to go to high kill shelters if we do not have the foster homes to care for them. Please consider opening your heart and home for those in need of your help to live!

We provide everything for our foster's bed, crates, toys, collars & leash, food, treats, bowls, vaccines & preventatives. You supply the love and care they need..

Requirements to foster are:
All animals in the home must be up to date on Rabies, Distemper and Lepto vaccines (Lepto for medium to large breed dogs only). As well as to be on Flea, Tick and Heartworm preventatives. We also as that you take your foster animals to very flexible vet appointments when needed and are asked to bring the foster animal to one event per month or find transportation for that animal to attend one event. Help your new foster be loved and teach them basic training skills to be obedient for their furever home. Providing for Paws does pay the cost for our volunteers to take a training class at no cost to you. One class is a $450.00 value if you were to pay for this on your own. Another benefit that is good for fosters who already have animals in the home and can use this training information for their own pets.


APPLY BELOW TO OPEN YOUR HEART AND HOME FOR AN ANIMAL IN NEED LIKE ROZ

UPDATE: BRUCE HAS BEEN ADOPTED!

Bruce pictured above and his video story below, also needs a new foster home. He has been in and out of our kennels and placed in three different foster homes since coming to us in the spring of 2015. None is by any fault of his own, just simply bad luck. We initially thought Bruce might not be able to be placed with other dogs, however he has been retested again recently and is doing better around other dogs now. We also cat tested Bruce and with a firm cat that will put him in his place, he is afraid of them. Please watch Bruce's video below and consider opening your heart and home for him. He was found just outside of River Rouge Animal Shelter as he walked up to the facility still wearing the heavy shackles that were wrapped around his neck and legs. Bruce must have known he would be helped by going to the shelter doors unexpectedly. Bruce was used for bait in fighting rings and someone took a pair of scissors to attempt to crop his ears on their own, which required surgery to repair the infected areas of the ears from this type of torture he endured. However, you couldn't find a more loving and sweet boy inside this dog despite the abuse and neglect that he sustained. He also suffered from MRSA, which he was treated for, as well as some pretty bad allergies, which we are working on helping him with and is still struggling with. Every foster that has had Bruce simply loves and adores him. They just haven't been able to keep him due to the fosters current living situations and having to move to homes that don't allow bully breeds.

---

GOOD THINGS COME TO THOSE WHO WAIT AND WE HAVE WAITED FOR OVER A YEAR FOR THIS!

TYSON'S OWNER WAS ARRAIGNED ON TUESDAY THE 4TH OF APRIL, NOW WE MUST BE THERE TO MAKE SURE THAT THIS WOMEN CONTINUES TO BE CHARGED WITH A FELONY FOR TYSON'S CASE TO MOVE FORWARD TO 36TH DISTRICT COURT. THE NEXT HEARING FOR TYSON'S FORMER OWNER IS HER PRELIMINARY HEARING. BE THERE TO SUPPORT TYSON AND GETTING JUSTICE FOR HIM!
All to often these abusers get off with a simple smack on the hand and a little probation time. The judges often say there is no room in the jails for simple crimes like these is what I have heard to often. We want to be sure this women gets jail time! For those of you who live out of state, please write a letter for Tyson to the Lincoln Park Judicial System-25th District Court, 1475 Cleophus Parkway, Lincoln Park, Michigan 48146, asking that they give the defendant: (Washington) jail time for her crimes against Tyson. Please provide Police Station that investigated and case number on the letter since Lincoln Park also takes care of the cities Ecorse and River Rouge in the judicial capacity (River Rouge Police Department-Case # 16-0023) Court case date is: May 30, 2017. Get those letters in now, we only have a little over two weeks before we have 1st court hearing. If this stays a felony charge and moves to Wayne County, 36th district court, we may need you to write another letter at a later date.
Hearing will be held at:
Lincon Park Court House
25th District Court
1475 Cleophus Pkwy, Lincoln Park, MI 48146
10:00 am
Preliminary Hearing for owner of Tyson
We expect everyone who attends to be the up most professional while participating in this event. We will be in a court setting and do not want to jeopardize the case with people who are not going to respectful of the courts. Please be respectful to the judges.
Please see our Facebook event on Tyson here: www.facebook.com/events/307252786360131/

---

Tyson

Tyson was found in River Rouge on December 29, 2015 he was taken to the River Rouge animal shelter where they immediately realized how critical his condition was he was rushed to a emergency hospital for care.
His body temperature was 82 degrees his weight was 52 lbs no one knew how he was alive.
12 hours later we rushed him to Emergency Hospital of Ann Arbor where he was given the best medical care.
Our Tyson is a fighter he has such strength he has taught us all what the will to live is about.....




Tyson December 29, 2015

---

Tyson January 2015

Tyson had to have emergency surgery on January 12, 2016 for bloat he amazed all of us again with his will to live.
Tyson is in a wonderful foster home where he is receiving the love and care he so desperately needed. He is thriving you can see daily updates on our Facebook page:
Providing for paws

Tyson March 2016

Jasper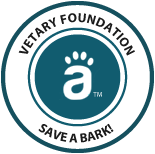 ---
Keep up with our social media pages like: Facebook, Instagram and Twitter

Find us on Facebook

Follow us on Instagram
#providingforpaws#pfp#rescue#adoptdontshop
---