​Help us to help those without a voice today!


`

100% Of ALL DONATIONS GO DIRECTLY TO ANIMALS IN NEED

When you donate - YOU save lives.
Help us help them.
Please Donate today!

When you decide to click that button and donate you're literally saving lives. We can not do this without the funds to support our efforts. Animals would be left without care if not for the support of our community and friends. We really do have the best supporters and we appreciate everything you do for our animals.

Please remember all donations go directly to our animals. We are a non-profit rescue and pet outreach program that is run completely by volunteers. So when you donate you know that every dollar goes directly to care of our animals and pets in need.


---
Latest News from Providing for Paws





---

Adoptable Catof the MonthCaramel

Caramel's Info...I am already spayed, up to date with shots, and good with kids

Caramel's Story...

Caramel joined our rescue pregnant with her four kittens. All of her cuties have found their forever families, now it's momma's turn! Caramel is still a youngster, very social, loving and sweet. She loves to rub against you, lay in your lap, and purrs as loud as an engine. She has a little scar on the top of her mouth that gives her a permanent "Elvis lip".
She's been around dogs, cats and kids. Caramel's ok with other cats and dogs with proper introduction. She is the boss, make no mistake!

She is spayed, micro-chipped already and up to date with all vaccines. Caramel has tested negative for FIV/FELV.

Fill out our Adoption Application Today!! Adoption Application: http://providingforpaws.org/adoption-and-foster-forms.html

Adoptable Pup
​of the month
​TitanTitan's Info

...I am already neutered, house trained, up to date with shots, and does well with older children

Titan's Story...

At about 70lbs Titan believes that he can fit in your lap. He's very sweet and loving guy! His favorite thing to do is cuddle up or play ball in the yard. Titan was born sometime in 2013 and is still young enough to love life and all that it has to offer. He enjoys a good walk, and even an occasional bike ride!

Titan enjoys snuggles on the couch and a good walk on a beautiful day! Have you been looking for a great dog to enjoy the summer with??

If you're looking for an over sized cuddle bug, then Titan is your boy.
​
​He is fully vaccinated, micro-chipped, neutered, heartworm tested and on monthly preventative. Go to providingforpaws.org and complete an adoption application. Olive's adoption fee is $250, she is up to date on all vaccines. micro-chipped, spayed and heartworm negative.Adoption Application: http://providingforpaws.org/adoption-and-foster-forms.html

Homes Needed

---

​These 4 sweethearts are just waiting for their Furever Homes!
​
These BEAUTIFUL, fun, pups are not only up for adoption, but also in need of a foster home!

Have you ever thought about fostering? Its a very rewarding experience! We are looking for fosters for Dogs and Cats - from babies to adults!

We provide everything for our foster's bed, crates, toys, collars & leash, food, treats, bowls, vaccines & preventatives. You supply the love and care they need..

Requirements to foster are:
All animals in the home must be up to date on Rabies, Distemper and Lepto vaccines (Lepto for medium to large breed dogs only). As well as to be on Flea, Tick and Heartworm preventatives. We also as that you take your foster animals to very flexible vet appointments when needed and are asked to bring the foster animal to one event per month or find transportation for that animal to attend one event.

APPLY BELOW TO OPEN YOUR HEART AND HOME FOR AN ANIMAL IN NEED

Meet Your Bestfriend at the Zoo!!!
Hosted by: Michigan Humane Society and The Detroit Zoo!

​Providing For Paws will be at the Detroit Zoo on Saturday, May 19th from 10:00 am until 5:00 pm!!!!!

There will be over 42 different rescues coming together to help dogs and cats find their FOREVER home!!!!




---

PET VALU ADOPTION EVENT

Come join us at Pet Valu on Saturday May 12th from 12-3pm.

We will be at the Westland and Farmington locations!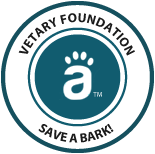 ---
Keep up with our social media pages like: Facebook, Instagram and Twitter

Find us on Facebook

Follow us on Instagram
#providingforpaws#pfp#rescue#adoptdontshop
---