​Help us to help those without a voice today!


100% Of ALL DONATIONS GO DIRECTLY TO ANIMALS IN NEED

When you donate
YOU save lives.
Help us help them.
Please Donate today!

When you decide to click that button and donate you're literally saving lives. We can not do this without the funds to support our efforts. Animals would be left without care if not for the support of our community and friends. We really do have the best supporters and we appreciate everything you do for our animals.

Please remember all donations go directly to our animals. We are a non-profit rescue and pet outreach program that is run completely by volunteers. So when you donate you know that every dollar goes directly to care of our animals and pets in need.

​


---
| | |
| --- | --- |
| PFP Spotlight Pets | Events |





---

Adoptable Catof the MonthStellaStella's Story...Stella is a kind and mellow gal looking to enjoy her golden years with a loving family. She's low maintenance finding her spot in the sunshine and very willing to share that spot with a fur sibling or her human.

She's fully vaccinated, spayed, microchipped and tested negative for both FELV and FIV....yes she's ready to pack her bag and move onto her new chapter.Fill out our Adoption Application Today!! Adoption Application: http://providingforpaws.org/adoption-and-foster-forms.html

---

Adoptable Pup
​of the month
​DaphneDaphne's Story...Daphne is a sweet cuddle bug. She's an energetic dog that loves walks and play time. She's happy to cuddle up on the couch at the end of the day. She needs a family that will be around a lot as she gets anxious when left alone for too long. She's on medication for her anxiety and doing awesome with it. The cost is very cheap. She would do best with a calm dog sibling and she can live with the kitties! We're currently looking for a foster or better yet, a forever home for our sweet Daph.At this point we are looking for a foster or adopter for this girl! PFP provides food, vetting, HW/flea/tick prevention, beds and toys to fosters. All you give is a safe and loving home until your foster finds her forever home. Adoption/Foster Application: http://providingforpaws.org/adoption-and-foster-forms.html

---

Homes Needed

We are always looking for Fosters!!
​
These BEAUTIFUL, fun, pups are not only up for adoption, but also in need of a foster home!

Have you ever thought about fostering? Its a very rewarding experience! We are looking for fosters for Dogs and Cats - from babies to adults!

We provide everything for our foster's bed, crates, toys, collars & leash, food, treats, bowls, vaccines & preventatives. You supply the love and care they need..

Requirements to foster are:
All animals in the home must be up to date on Rabies, Distemper and Lepto vaccines (Lepto for medium to large breed dogs only). As well as to be on Flea, Tick and Heartworm preventatives. We also as that you take your foster animals to very flexible vet appointments when needed and are asked to bring the foster animal to one event per month or find transportation for that animal to attend one event.

APPLY BELOW TO OPEN YOUR HEART AND HOME FOR AN ANIMAL IN NEED

Uno Tournament!
February 23rd 7-10pm
​Good Hope Lutheran Church
28680 Cherry Hill Road, Garden City
Click on link above for more info


---

February 23rd
12:00 - 3:00pm
17677 Haggerty Rd, Northville

---

---

We are at PetSmart the first Saturday of every month with our adoptable animals which include Cats and Dogs!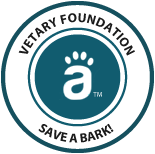 ---
Keep up with our social media pages like: Facebook, Instagram and Twitter

Find us on Facebook

Follow us on Instagram
#providingforpaws#pfp#rescue#adoptdontshop
---